30,000 SF of Industrial and Distribution Warehouse Space Available in Indianapolis, IN
This property is zoned I-4 for manufacturing and logistics applications. Ceiling height is 28 ft. 25-ton overhead bridge crane and rail service optional.   Up to 30,000 square foot configuration remains available! Secured yard storage up to 50,000 SF  available. Location is ideal for rail warehouse utilizing flatbed delivery.
3000 S Shelby St – 1st Floor, Suite Building 1 S
Available Mid-May, 2022. Approximately 30,000 SF zoned I-4 with heavy-duty floors, three-car interior rail siding with additional rail yard storage, interior bridge crane with 25-ton lifting capacity, two truck docks, oversized floor level door, accessible to one-acre outside storage area with concrete surface, heavy-duty floors, LED lighting, shipping office, shared restroom.
1 "extra wide" back in door
Shared access to one truck well
Heavy-duty floors.
Location provides easy access to the interstate
Includes 100 SF modular dock office
Translucent panels for improved natural lighting
T-5 lighting
28' rafters
Outside storage available
Available now. 4000 SF Two-story brick office at high visibility intersection of Troy Avenue and Shelby Street, zoned C-S. Approximately 2000 SF per floor, two large open areas (one downstairs, one upstairs); two large offices, open area, men's and women's restrooms and a utility room downstairs; six large offices and open area upstairs. Offices are ethernet ready. Parking for approximately 20 cars. Indygo #16 (east/west) bus stop and Redline Bus Rapid Transit station (north/south) on site. Security camera covers parking lot.
Concrete Service Pad 4:   Available now. Approximately 15,000 SF outdoor secured yard storage zoned I-4. Secured by 8-ft. chain link fence with privacy slats, one-ft. barbed wire, 20 ft. sliding gates with electronic openers secured by numeric touchpad, three "live-feed" surveillance cameras with historic search capabilities.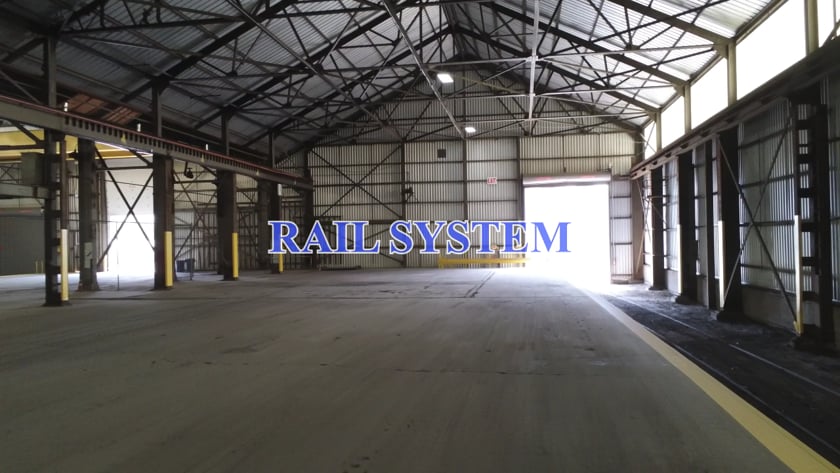 1 mile from I-65, connect to all major interstates. Great location for  heavy equipment storage, rail reload, construction material storage. Large yard storage area with additional secured yard storage available. Includes a small shipping office and restroom. Rail served by CSX.